Back
Magento Development
Build your Magento Store
with ElectricBot
Right now there are 2 major ecommerce platforms, Shopify and Magento. Both have there advantages and disadvantages. If your a smaller type of retailer your going to want to go with Shopify, it's easier to setup and much faster to get started. But as usual its greatest strength can be its biggest weakness. Since Magento is open-source it allows you to customize any aspect of it. So instead of trying to make your business jump through hoops and fit within the mold of Shopify's limitations, you can essential run your business any way want on the Magento platform. That is why for most circumstances we highly recommend going with Magento. Magento gives limitless opportunities for growth and marketing, as the very slogan of the company states. The technological and functionality level of Magento makes it one of the most competitive platforms of the decade.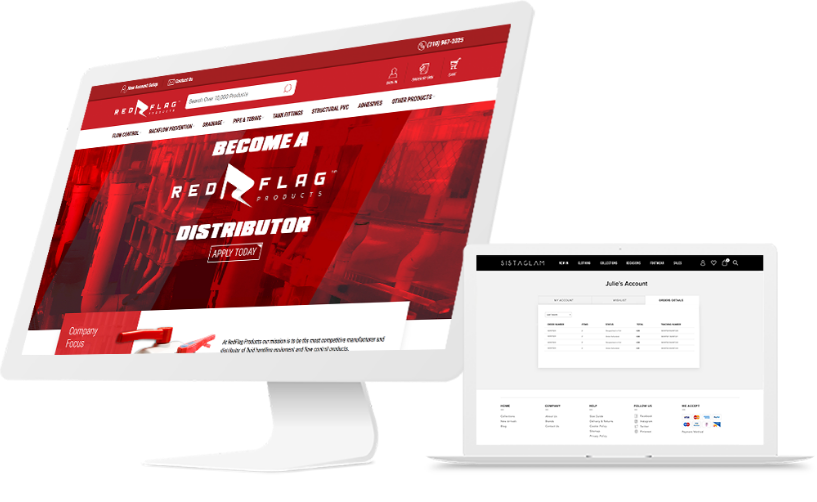 The Benefits of Choosing Magento
The platform gives you the advantage and freedom to create and run promotional campaigns easily.
The platform's structure and URL rewriting tools, as well as different optimisation plugins and options allows for control over the meta information at all levels
Magento's product catalogue is completely customizable.Your users can easily navigate through the store and find the exact products they need.
It can be integrated with various third-party tools and software that are important for the smooth running of your business. That includes creating custom Magento modules that can reshape the way your store works.
Magento's checkout is also something you can shape and therefore improve in order to create the ultimate user experience.
You can have your Magento store mirror the way you want your brand to be seen. Creativity is the only limit when it comes to your Magento storefront.
Magento comes with builtin Analytics and allows for integrating other analytic tools. You can see all the data you need to continue improving your business and site performance
Magento is Mobile friendly, you can create ecommerce websites that are supported by different devices including mobile using any screen resolutions.
.
If you are looking for the best ecommerce platform out there, Magento offers the total package. Magneto is trusted by the biggest brands online who are making over a hundred million a year in sales. With Magento you can choose between a wide range of paid and free plugins and modules that make the work of both admins and visitors much easier. If you are still not sure if Magento is the right platform for your business, do not hesitate to give us a call. We love helping businesses understand if it's the right platform for them.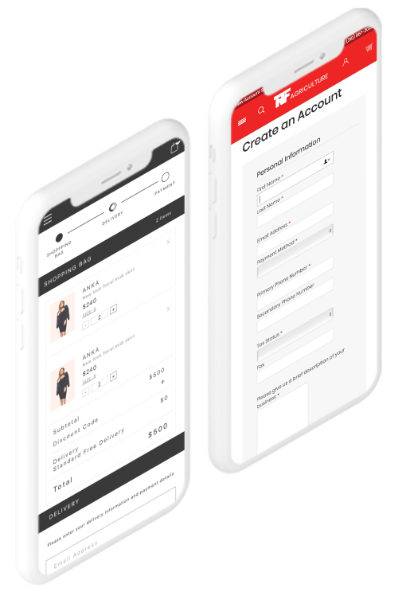 As one of the leading tech partners of Magento in the US, we can help you build the perfect ecommerce solution. Our unique and custom built Magento sites are focused on getting you the results you need. Whether you are selling to the public or looking for a business to business ecommerce solution, you'll see heightened user engagement, smoother navigation, and increased conversion; all of which will rapidly improve your online business. As Magento specialists, we are able to recommend the most suitable customization of the platform, making sure to not affect the overall core function of the site. We will collaborate closely with you to guarantee that your workflows and processes are flawless throughout the platform, building custom modules and plugins to enhance your online offering. We will also integrate any additional software into the platform, so that your offline and online processes are in sync.
Magento Development and Design Services We Provide
Magento Strategy
Custom magento ecommerce strategy and competition research
Magento Consultation
Magento consulting and platform audit
Magento Optimisation
On and off-site optimisation and content building
Magento Design
Magento custom responsive design & user experience
Magento Personalisation
Magento website and module development and integration
Maintenance
Magento maintenance, updates and support