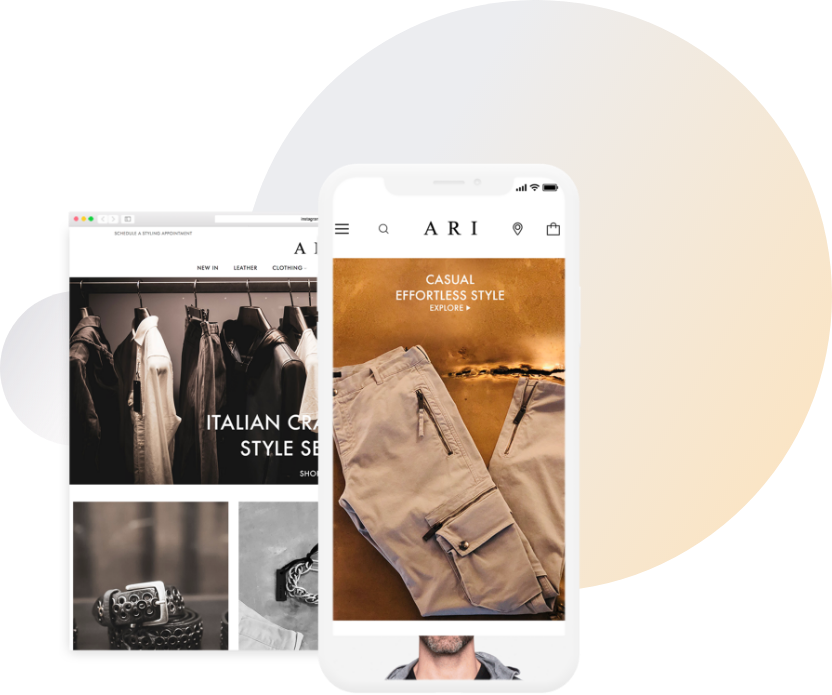 01
OUR SCOPE
Magento 2.0 website
Custom design
Custom menu & search
Customized shopping cart
Branded emails
Custom product page
Custom checkout
SMM and SEM
02
OVERVIEW
ARI is a luxury men's clothing company with successful retail locations in some of the most high-end parts of NYC and Miami. But when it came to their online presence, ARI was falling behind.
They approached Electricbot with the challenge on creating an equally visible and profitable digital extension of their brand, including a revamped ecommerce site and assistance with digital marketing, design, and programing.
Need
Reach fashion conscious men
Solution
Complete overhaul of website and marketing
Outcome
Dramatic increase in sales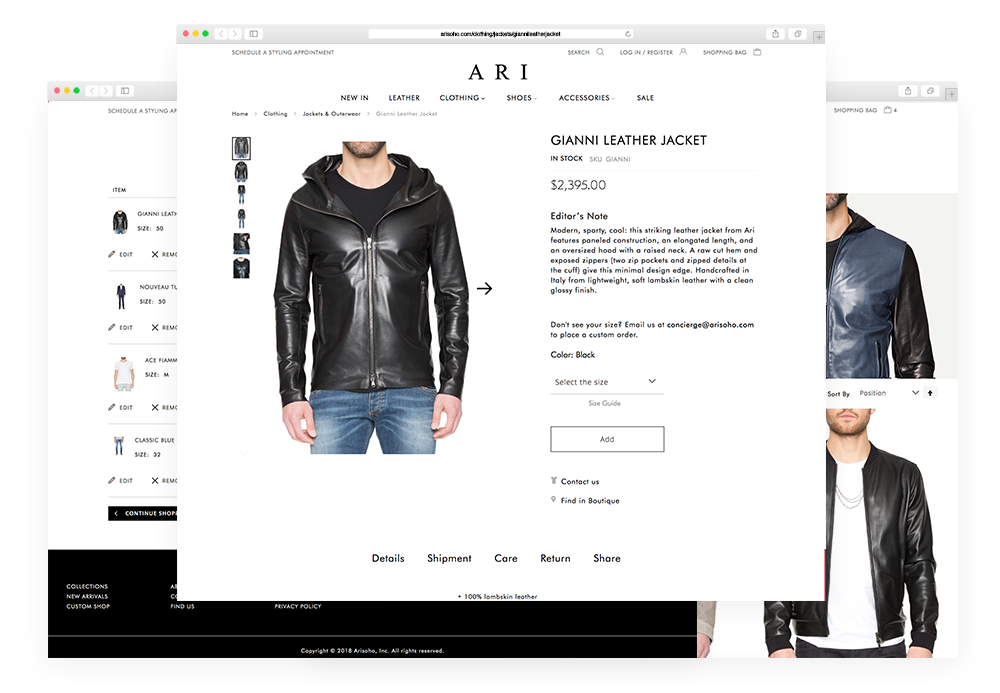 03
SOLUTION
Electricbot, working closely with the ARI team, took over all their online content and creation. We built a completely custom Magento ecommerce site to not only fit ARI's needs, but their luxury personality. A ground-up effort, our team cleaned and imported all old products, retouching thousands of product photos.
Since then, ARI has seen a 400% increase in online sales. Electricbot still works daily with the team to coordinate email marketing, social media, and other digital marketing efforts.