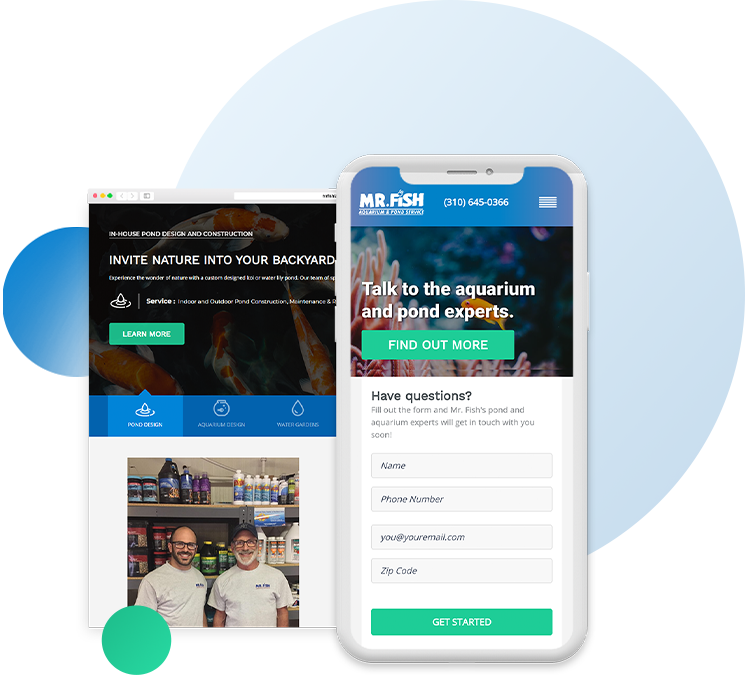 Mr Fish
01
OUR SCOPE
Custom WordPress Site Design
WordPress Site Development
Graphic design and content creation
SEO improvements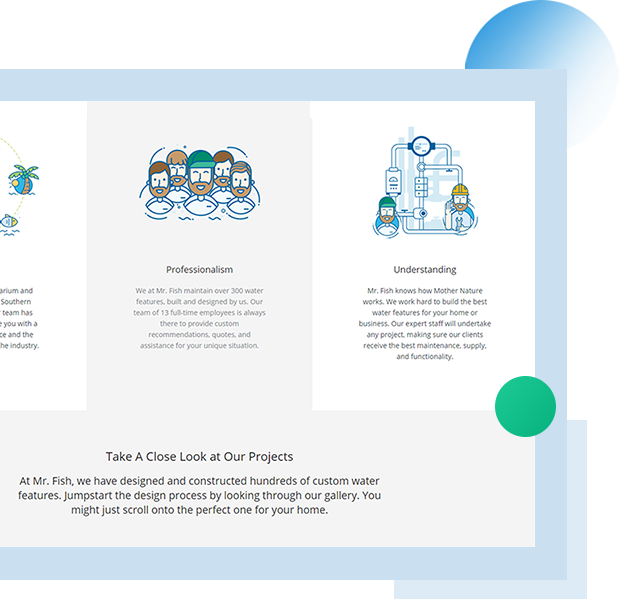 02
The challenge
Mr. Fish came to us for a brand new site that would update their current image to a more modern design. They wanted the design of the site to increase their chances of standing out online, and mark them out as the go-to trusted supplier of pond equipment.
Solution
Modern graphics gave website a fresh look
Outcome
SEO campaign drove traffic to site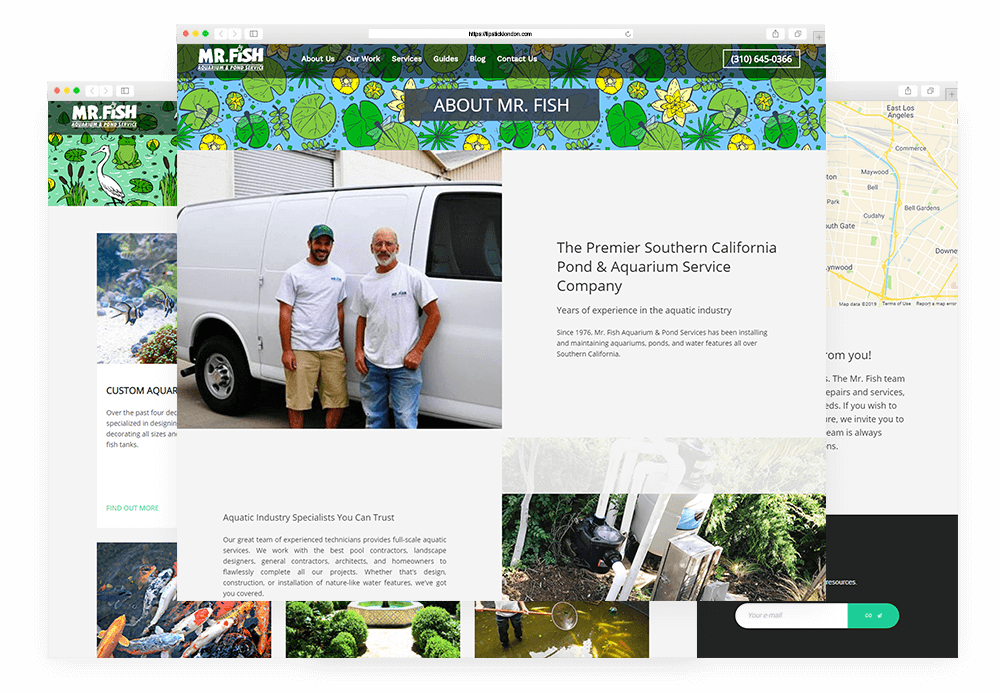 03
solution
For Mr. Fish, ElectricBot crafted a brand new WordPress site with outstanding graphics and design that was fast and mobile friendly. It is allows their potential customers to quickly view the services on offer and get in touch. To help them increase their SEO chances, we also wrote article after article aimed at attracting fish enthusiasts in Southern California to the site.
04
Who is Mr. Fish?
As a company established in 1976, Mr.Fish knows what they are talking about when it comes to installing and maintaining aquariums, ponds and water features. Their experienced team has worked all over Southern California providing full-scale aquatic services.
Mr. Fish prides themselves on working with the best pool contractors, landscape designers, general contractors, architects, and homeowners to flawlessly complete all their projects.